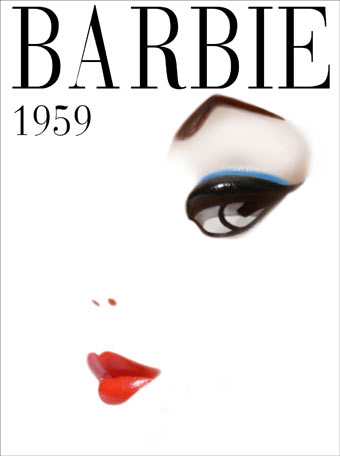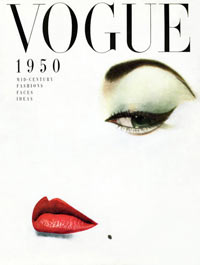 Vogue
Erwin Blumenfeld
(1897 – 1969)
American photographer of German origin.
He takes part in the Dada Movement, then starts his career as a photographer in the early thirties. He emigrates to America in 1941.
This Vogue cover is sublime. The way the face is represented on the photo refers to geishas' traditional makeup; it emphasizes the so typical look of the fifties; the typographical balance is perfect.
It seems to me that Barbie's face was directly shaped from this picture, without the "Discrete".
PS: For those who ignore what a "Discrete" is, it's the beauty spot drawn on the face side, between the mouth and the chin.