Vermeer – La jeune fille à la perle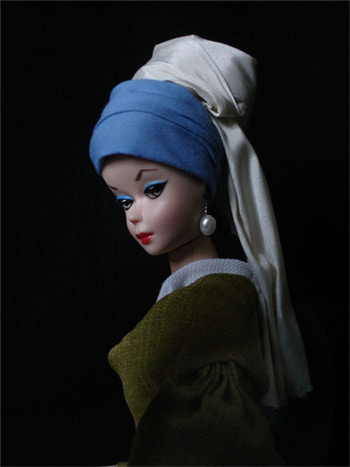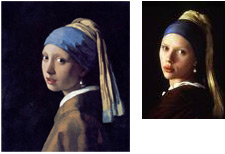 La Jeune Fille à la Perle
(around 1665 -1666) Mauritshuis Museum in La Haye.
Scarlett Johansson. Eponymous film adapted from Tracy Chevalier's novel.
Vermeer masters the art of bringing out the lights of the North, the sweet things or the tempo of every day life.
Comparing the portrait of a young girl, both serene and a little anxious, with Barbie's face with her side and confident look was fascinating.