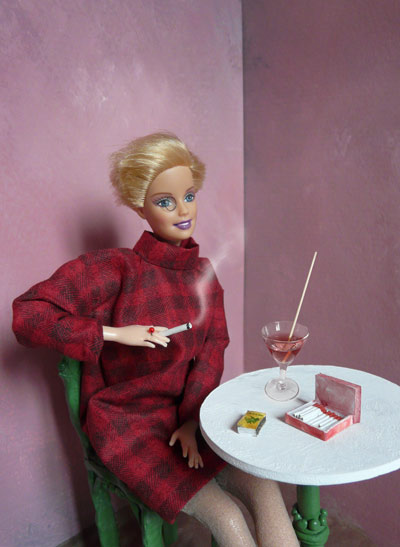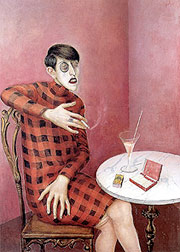 Otto Dix
(1891 – 1969)
German painter, Expressionist and New Objectivity Movements.
Portrait of Sylvia Von Harden, a journalist (1926. National Museum of Modern Art. Paris)
As a soldier during World War I and World War II, he was deeply influenced by what he witnessed then.
"War was something awful and nevertheless sublime. I had to be there at any price. You come to know mankind when you have seen its wild self."
I love this photo by Otto Dix. It brings the feeling of a huge joyful and dreadful human farce.
I like the idea of Barbie, by herself in a coffee shop, thinking of human race as a big joke.