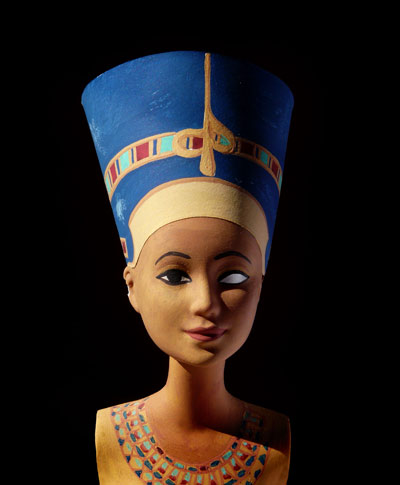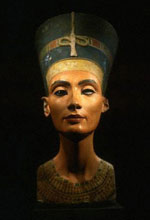 Nefertiti
The Egyptian Museum in Berlin.
She was Akhenaton's wife, one of the last kings of the eightieth dynasty (around 1370 – 1330 B.C.). She was quite powerful under his reign. She was the most represented royal wife on bas-reliefs, posing like Egyptian Pharaohs.
I've always been fascinated by this statue. The face is perfectly pure and the sculptor reaches the top of his art.