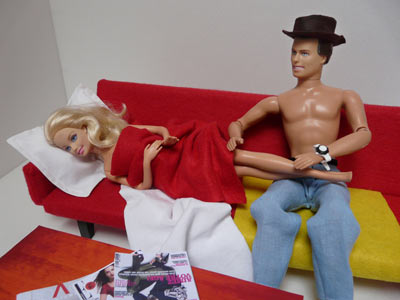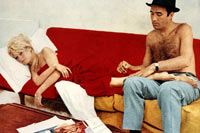 Le Mépris
1963
Jean-Luc Godard (1930. Paris)
A perfect scenario, gorgeous actors and a totally oppressive atmosphere.
How did I come to choose this image?
Bardot – Barbie… to my mind, it was bound to happen: same hairstyle, same style, same attitudes.
The picture of a couple splitting up after a series of misunderstandings and words untold, gave me a good opportunity of introducing Ken, Barbie's supposed boyfriend.
Moreover, I'm completely fascinated by the Malaparte Villa, a block of red concrete overlooking the sea.